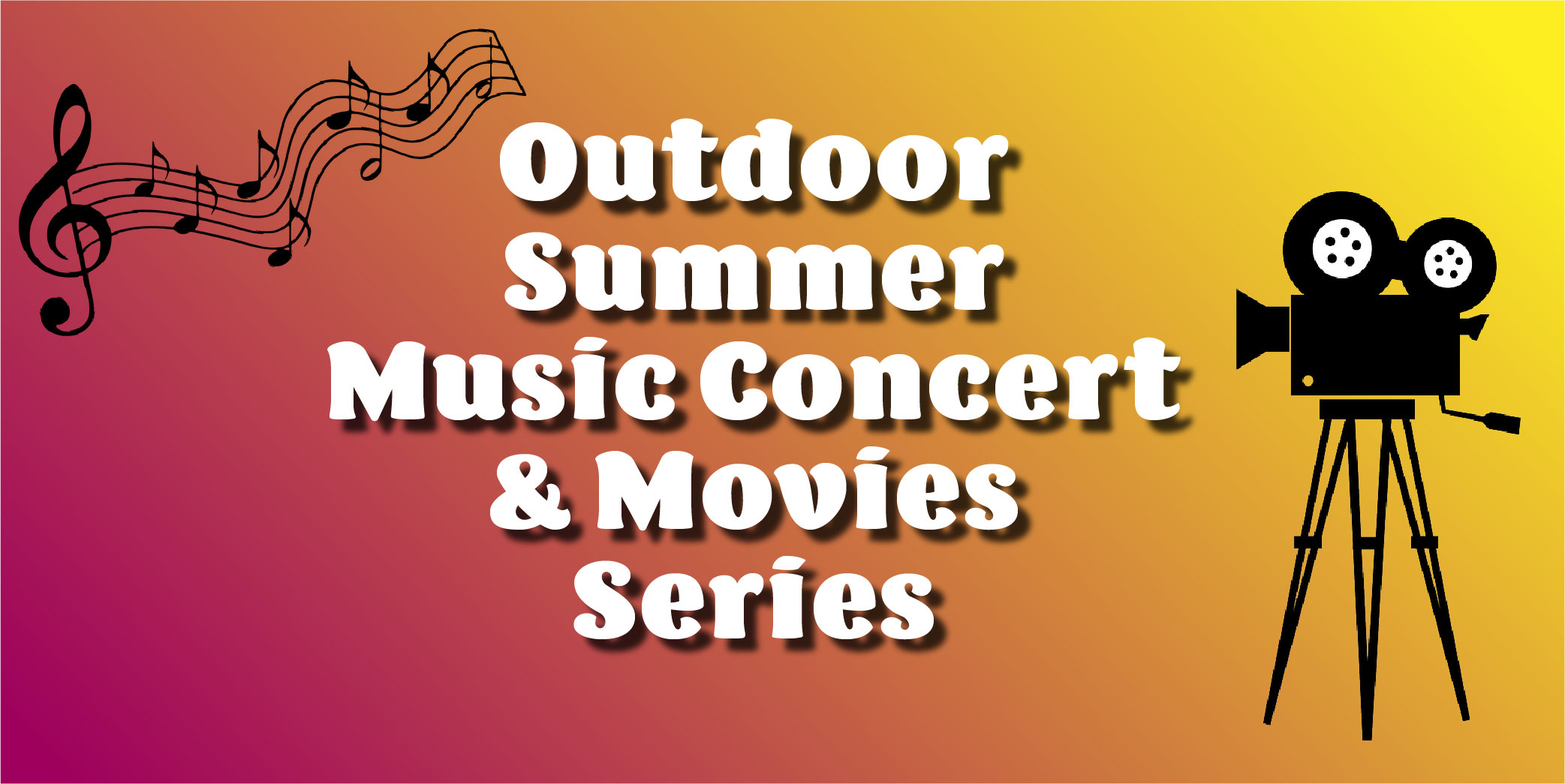 FREE OUTDOOR SUMMER MOVIE & MUSIC CONCERT SERIES
Summer in The Triangle is like no other! Apart from being so close to favorite vacation destinations, such as the NC Mountains & the many beaches along the Carolinas, we also have the perfect city for a staycation! With the HOT sunny Days, we have wonderful & enjoyable summer nights filled with live music, family movies nights under the starts, food trucks galore & local breweries on tap everywhere!
We've put together a list of this summer's movie & music concert series in The Triangle. To ensure the best planning, be sure to check each venue for weather updates & what's happening at each show!
APEX
Apex Outdoor Music & Movies
Select Fridays & Saturdays through the end of September
Two Locations: Nature Park Amphitheatre & Apex Historic Depot
CARY
Crossroads Plaza Concert Series
June 38th, July 19th, August 9th & 30th, September 20th
3 Days of Fireworks (July 19th, August 30th & September 20th)
Takes place in the Dicks Sporting Goods parking lot.
Bond Park Lakeside Movies
September 20th & October 18th
Takes place at the Boathouse, where you can watch from a boat rental!
Starlight Concert Series
Select Fridays through early August
Takes place at the Page-Walker Arts & History Center Garden in Downtown Cary
Park After Dark
From 7-9p on select Wednesdays through October
Takes place at the Cary Park in Downtown Cary
Cary Live
From 7-9p on select Saturdays through October
Takes place at the Cary Park in Downtown Cary
Bands, Bites & Boats at Bond Park
1st Friday of each month through October
Takes place at the Boathouse in Bond Park in Cary
Sertoma Music Series
1 Saturday per month through October
Takes place at the Sertoma Amphitheatre in Bond Park in Cary
Wind Down Wednesdays at Waverly Place
From June to July every Wednesday
Takes place on the promenade at Waverly Place
CHAPEL HILL
Movies Under the Stars
June 20th, July 18th & August 8th, movie starts at 8p
Takes place at the McCorkle Place on UNC Campus
Meadowmont Music Series
First Friday & select Saturdays through September
Two Locations: Meadowmont Village & Meadowmont Gazebo
Live Music on the Village Green
Sundays through September & select Mondays & Thursdays
Takes place at Market Street in Southern Village
TGIF! Music on the Village Green
Friday from June through July
Takes place at Market Street in Southern Village
Wine Down Wednesday at La Vita Dolce
Wednesdays through October
Takes place at La Vita Dolce in Southern Village
Fridays on the Front Porch
Fridays through October from 5-8p
Takes place at the Carolina Inn
Music in the Meadow
June 8th & September 14th from 6-9p
Takes place at Briar Chapel
DURHAM
4th Friday Film Series at Golden Belt
4th Friday each month through October
Takes place at Golden Belt's Summer Stage
Rock the Park Movie & Concert Series
Select Saturdays through August, 1 movie & 1 concert each month
Takes place at various parks in Durham
3rd Friday Art Walk & Concert at Golden Belt
3rd Friday each month through October, concerts start at 7p
Takes place at Golden Belt's Summer Stage
PLAYlist Concert Series
Every other Friday through Mid-September, 7-8p
Takes place at Durham Central Park
Music on Main
Every Saturday through end of August, 6-9p
Takes place at the Streets of Southpoint Mall
Brightleaf Summer Concert Series
Select dates through September
Brigtleaf Square in Downtown Durham
GARNER
Outdoor Movies on the Back Lawn
Thursday through the end of June
Takes place behind the Garner Performing Arts Center
Friday Family Flicks & Camping
3 Fridays: May 24th, June 28th & July 26th
Takes place at Lake Benson Park
HOLLY SPRINGS
Summer at the Springs
2nd & 4th Friday each month through August
Takes place at the Holly Springs Cultural Center
KNIGHTDALE
First Friday Films & Food Trucks
May 3rd, June 7th & August 2nd
Takes place at Knightdale Station Park Amphitheatre
MORRISVILLE
Live in the District
Thursdays through Mid-June, 6:30-9p
Takes place in front of Stone Theatre in Village Market Place
Acoustic Nights in the District
Fridays & Saturdays through Mid-October, 6-9p
Takes place in front of Stone Theatre in Village Market Place
PITTSBORO
Bynum Front Porch Fridays
Fridays through the end of August from 5-8p
Byum Front Porch in Pittsboro
RALEIGH
Movies in the Garden
Thursday from July through August at 7p
Takes place at the Stephenson Amphitheatre (beside the Raleigh Rose Garden) near Cameron Village
Movies by Moonlight in Dix Park
June 15th, July 20th, August 17th
Takes place at the Flowers Field (where the Sunflowers are each year)
Midtown Beach Music Series
Thursdays through August (except July 4) 6-9p
Takes place at the North Hills Common
IBMA Midtown Bluegrass Series
May 19th & September 15th 2-6p
Takes place at the North Hills Common
Summer Concert Series in Raleigh Parks
Sundays through Mid-August at 6p
Two Locations: Fred Fletcher Park & Pullen Park
WAKE FOREST
Family Movie Nights in Joyner Park
May 25th, June 22nd, July 27th & August 10th at 7:1p
Takes place at E Carroll Joyner Park
Friday Night on White
2nd Friday each month through October
Takes place on South White Street